Cadas has been helping communities across Cumbria for over 35 years. We strongly believe that the services we offer must reflect the unique needs of our local communities and that's why we recruit staff and volunteers living and working in our local areas who are passionate about making a difference.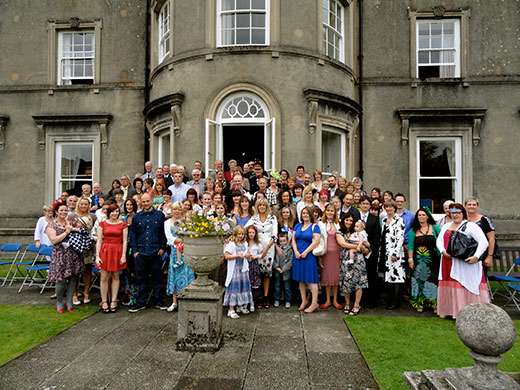 Cadas works in a person centred and holistic way to empower people to make changes to their substance use, their lives and recovery whilst supporting our local communities to live in a more resourceful, healthy and satisfying way.
Cadas is committed to supporting other charities and grass-roots groups wherever possible through workforce development training, attendance at events, stakeholder meetings and representation on charitable trustee boards. Cadas knows that working in partnership with others ensures that our service users get the best service to support their recovery process.
Our Services
Cadas offers our communities across Cumbria the following services:
Services for adults including Carers
Services for young people – please contact us to find out what is available in your local area.
Community Workshops & Training
Volunteering, Work Experience & Student Placement Opportunities
Open Days & Events
Please call the Centre on 01229 811111 or 07493865636 to make a referral to the Night Shelter.
You must refer before 4pm on Thursday to secure a place at the shelter the following night
you can refer yourself or make a referral on behalf of someone else (provided you have their consent)
The Night Shelter is at 52 Paradise Street, Barrow in Furness, Cumbria, LA14 1JG
What Service users say about Cadas
Really helpful, tailored to my own problems, found the holistic support helpful, Cadas approaches in a different way to other services.

Paul
Feeling more positive about myself. Helped and given control over self and not the alcohol, having the choice.

Joan
I enjoyed receiving black box treatment, being able to relax, the pulsation from the black box treatment relaxed me. The staff are really helpful and polite and have a lot of empathy for you which has been helpful.

Anon
If I hadn't come to CADAS on my own accord I wouldn't feel positive in the changes I have made for myself. I have made a huge difference to my life. Everybody is helpful, considerate and takes your feelings into account. Cadas is brilliant!

Anon
When I first came to Cadas I was pretty lost and didn't know where to turn as I had tried other services and found they weren't for me at all. I had little confidence in myself and felt pretty low it was a vicious cycle, the more I felt like that the worse I drank or took painkillers.

Thanks to the sessions I have had through Cadas I feel a lot more confident and feel I have a brighter future.

Julie-Anne
What our Volunteers say about Cadas
Volunteering for Cadas I have found to be a very rewarding and life changing experience. It was the best step I ever took.
Volunteering for Cadas is like being part of a family. All relationships with Cadas staff and clients are special, and the support on offer for everyone is excellent.
I'm so proud to offer the Cadas services to my community.
Volunteering is now a huge part of my life, something I would never want to be without.
As a recovering alcoholic I think it is important to 'give something back' to an organisation similar to that which helped me to turn my life around. Working with the staff, volunteers and supporters of Cadas has given me the opportunity to do just that. I feel I have made a small contribution to help those who find themselves in similar circumstances
Dave, CADAS Chair of Trustees 2010-2013
Volunteering at Cadas means that I help others that are in a place that I once was.
What community members say about our training
Your workshop has been life changing.

I've had a chance to learn about myself in ways I never have before.
Has helped me to re-focus on my alcohol use both in my personal and professional life.
The whole training was interesting and well delivered.
I am more aware of my own alcohol use and confident as ever to refer users to Cadas.
What Cadas Social Work Students & Work Experience Students say about Cadas
My six months at Cadas was an amazing journey from start to end, I met some truly amazing people who have certainly impacted upon my life and my future.

Stacey, BA Social Work Student, Lancaster University
I feel that my time spent at CADAS will be good stepping stone into social work as I have had experience working with people who are encountering a difficult time in their lives, using a variety of approaches including group work and care plan assessments.

Dulcie, MA Social Work Student, Lancaster University
Thank you for taking me on for my work experience. It's been a great week and I am now pretty sure about the area I want to work in when I am older.

Emily, Secondary School Student
What partner organisations & groups say about Cadas
We look forward to being based at Cadas for a long time to come, enabling us all to improve the quality of life for people, giving them dignity and enabling them to move to a much better place.

Lee, Chair, Friends and Supporters of Furness LGBT Community
Cadas events networking has helped the group immensely. Due to the standing of Cadas within the community our inclusion has given further weight. Much needs to be done but with Cadas as a springboard the future looks much brighter.

Joan, Organiser, Translakes Nights Group
Cadas have long been a postive, supportive service in Cumbria and they play a significant part in supporting people where substance misuse is an issue, both to individuals and families. They are a core participant in Cumbria's recovery landscape and always enthusiastic and inclusive in their approach. Cadas work closely with Unity and are always ready to support joint initiatives that benefit people who need help.

Ashley Gibson, Community Development Lead, Unity, Statutory Drug & Alcohol Service
Police rely on key partners in order to deal with the many calls for service we receive and having such a reliable and trusted service such as Cadas to call upon and make referrals to makes a massive difference. The feedback from those we have engaged with as regards to the service is also very positive.

PC Mike Brown, Police
I have known Cadas for several years and admire their professionalism, dedication and commitment to helping people in their local community.

Graham Bromley, Green Heart Community Garden Project